Day 01 Kannur
Arrive at Kannur railway station or Kozhikode International airport. Check in to the hotel/ resort. After refresh and relax move on to sightseeing.
Thalassery fort: Tellicherry Fort is in Thalassery (Tellicherry) a town in Kannur District. T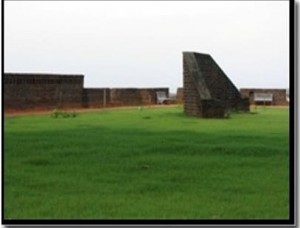 he British East India Company built the fort in 1708 to establish a stronghold on the Malabar Coast. The square fort, with its massive walls, secret tunnels to the sea and intricately carved huge doors, is an imposing structure. The fort was once the nucleus of Thalassery's development. It is now a historical monument.
Muzhappilangad Beach: Muzhappilangad beach is located parallel to National Highway 17 between Kannur and Thalassery. This beach is also considered the only Drive-in Beaches in Asia and the most popular beach in the Malabar region in Kerala. The beach is a delight for both who wish to laze around in solitude as well as those who want to swim in the sea water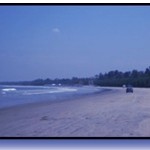 Dharmadam Island: Dharmadam Island (Green Island) is a small 2 hectare private island in the Kannur District of Kerala, southern India. It lies 100 metres from the mainland at Dharmadam. This island, covered with coconut palms and dense bush is a beautiful sight from the Muzhappilangad beach. During low tide, one can walk out to it from the beach. Permission is required to land on the island as it is privately owned. Dharmadam is located 4 km from the town of Thalassery.
St. Angelo Fort: St. Angelo's Fort also known as Kannur Fort is a fort facing the Arabian Sea, situated 3 km from the town of Kannur. St. Angelo's Fort was built in 1505 by Dom Francisco de Almeida, the first Portuguese Viceroy of India. The fort is in the Cannanore Cantonment area. It is fairly well preserved as a protected monument under the Archaeological Survey of India. St Angelo's fort is a most important historical monument and a popular tourist attraction. The Moppila Bay Harbor and Arakkal Mosque are near the fort. The fort is now well-maintained under the supervision of the
Archaeological Survey of India.
Payyambalam Beach: Payyambalam Beach is a beach in Kannur district of Kerala in India that attracts tourists and local people. It often finds mention in tourism related publications as a beautiful beach. It has now a garden close to it. The beach is just 2 km from Kannur town. A sculpture Mother and Child by Kanayi Kunhiraman is an attractive feature of the beach garden. A part of the garden is especially for children. Payambalam is the largest and most beautiful beach in Kerala.
Back to Hotel / resort. Overnight stay at Kannur.
Day 02 Kannur
After breakfast proceed to Parassinkkadavu.
Parassinkkadavu Muthappan Temple: Sree Muthappan is a Hindu deity worshipped commonly in Kannur district of north Kerala state, South India. Muthappan and Thiruvappan, are considered to be a manifestation of Shiva and Vishnu, and hence Muthappan. It is said that if you call Him with Bhakti, He hears your prayer. Sree Muthappan is believed to be the personification of two divine figures – Thiruvappana and Vellatom. The dual divine figures Thiruvappana and Vellatom are similar to those of the Theyyamkaliyattem of the Northern Malabar region. Though Sree Muthappan is worshiped as a single deity, it actually represents an integrated or unified form of two Gods, namely Vishnu (with a fish-shaped crown) and Shiva.
Parassinikkadavu Snake Park: The park houses a variety of snakes and other small animals, including the Spectacled Cobra, King Cobra, Russell's viper, Krait and various pit vipers. There is also a large collection of non-venomous snakes including pythons. The park is dedicated to the preservation and conservation of snakes, many species of which are gradually becoming extinct. In a live show, trained personnel play and
'interact' with a variety of snakes, including cobras and vipers, and try to quell mythical fears and superstitions about snakes. The Snake Park, set up by the Visha Chikista Kendra, is regularly visited by both foreign and domestic tourists. The Kendra also offers effective treatment for snake bites.
Vismaya Water Theme park: One of the best amusement parks in India. Spread across acres, it is filled with thrilling rides and water sports. It is a treat for both children and adults of all age groups. The park is developed and run by Malabar Tourism evelopment Co-operative Limited (MTDC). The park is completely operated by the rain water collected by the reservoir spread over two acres of land with a capacity of 50 million litres of water.
Overnight stay at hotel / resort.
Day 03 Kannur
Madayi Para: Madayi Parais the green, laterite hill, located at Pazhayangadi in Kannur District. Madayipara is a significant spot owing to its bio-diversity as well as history. In the past, Madayipara was the administrative center of the Ezhimala kings. In and around Madayipara, one can find remnants from the past.
Meenkunnu Beach: Meenkunnu Beach is a beach in Kannur district of Kerala, India. It is endowed with vast stretch of golden sand and coconut trees. It is an extension of Payyambalam beach. The name meenkunnu is a combination of two Malayalam words meen and kunnu. Meen literally means fish and kunnu a small hill. This beach attracts a lot of tourists with its beauty.
By evening check out from hotel or resort and proceed to Kannur railway station for departure.
Tour Ends…..